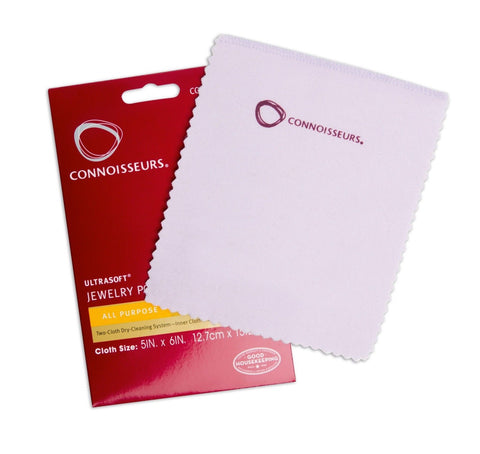 Ultrasoft Jewelery Polishing Cloth
All purpose polishing cloth with exclusive anti-tarnish formula.
2-cloth dry-cleaning system: inner cloth cleans, outer cloth polishes
The cloth used to make Connoisseurs Ultrasoft Polishing Cloths is made with 100% natural cotton fiber. A renewable resource, NON TOXIC.
**Note, Our Pauling Blue Fire Diamonds logo replaces the Connoisseurs logo on the cloth in the photo.
---
We Also Recommend